Find out the way to travel in Chiang Rai by public transportation, then you know how to go around the city or some famous places like Wat Rongkhun (White Temple), Baan Dam (Black House), Singha Park, or even more outskirts to nature spots like Doi Tung, Doi Mae Salong, Doi Nang Non (The Cave), or Golden Triangle!
FIRST OPTION : PUBLIC BUS
Start from Baan Mai Kradan Hostel by going to Bus Terminal 1 (by walk around 10-15mins), then you can buy tickets starting from approximately 30 THB or 1 USD to go to White Temple (Platform No. 8 : Mae Kachan), Black House (Platform No. 7 : Mae Sai). In case if you'd like to have more information, you can go to "Tourist Information Center". It's opened everyday from 8:00-17:00.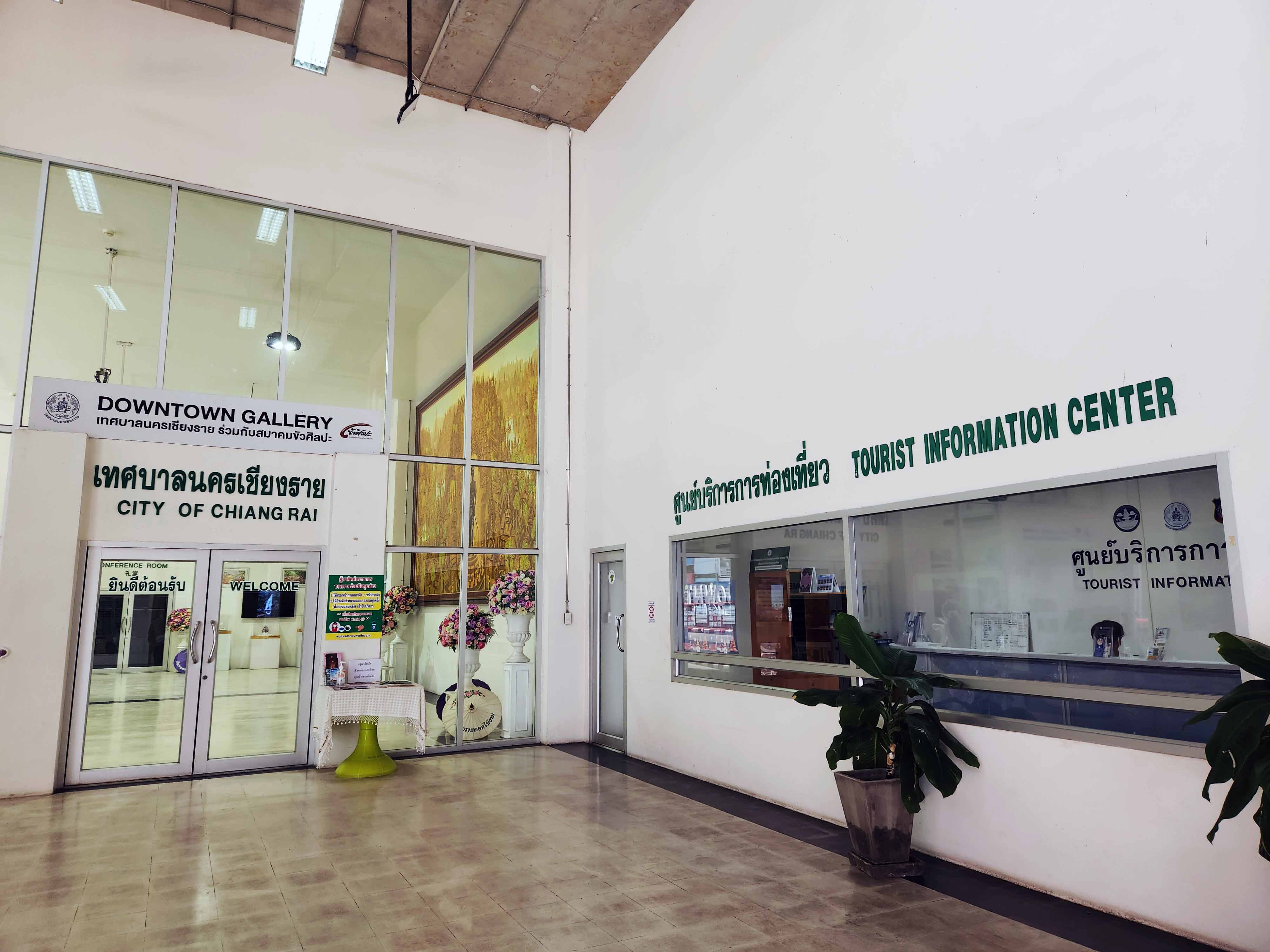 In addition, the buses from "Platform No.7" can take you to Mae Sai, then you can take another local bus to go to Golden Triangle.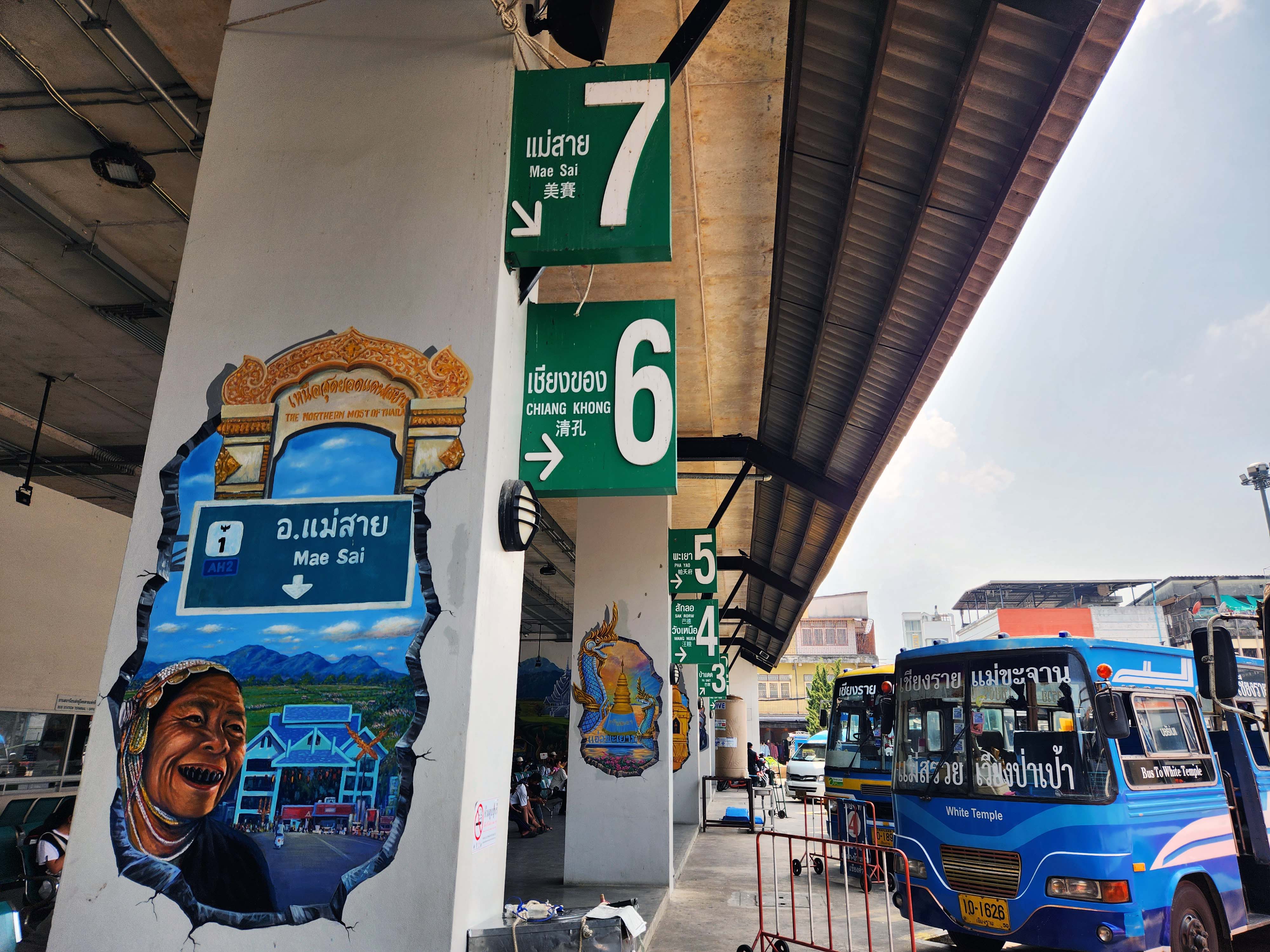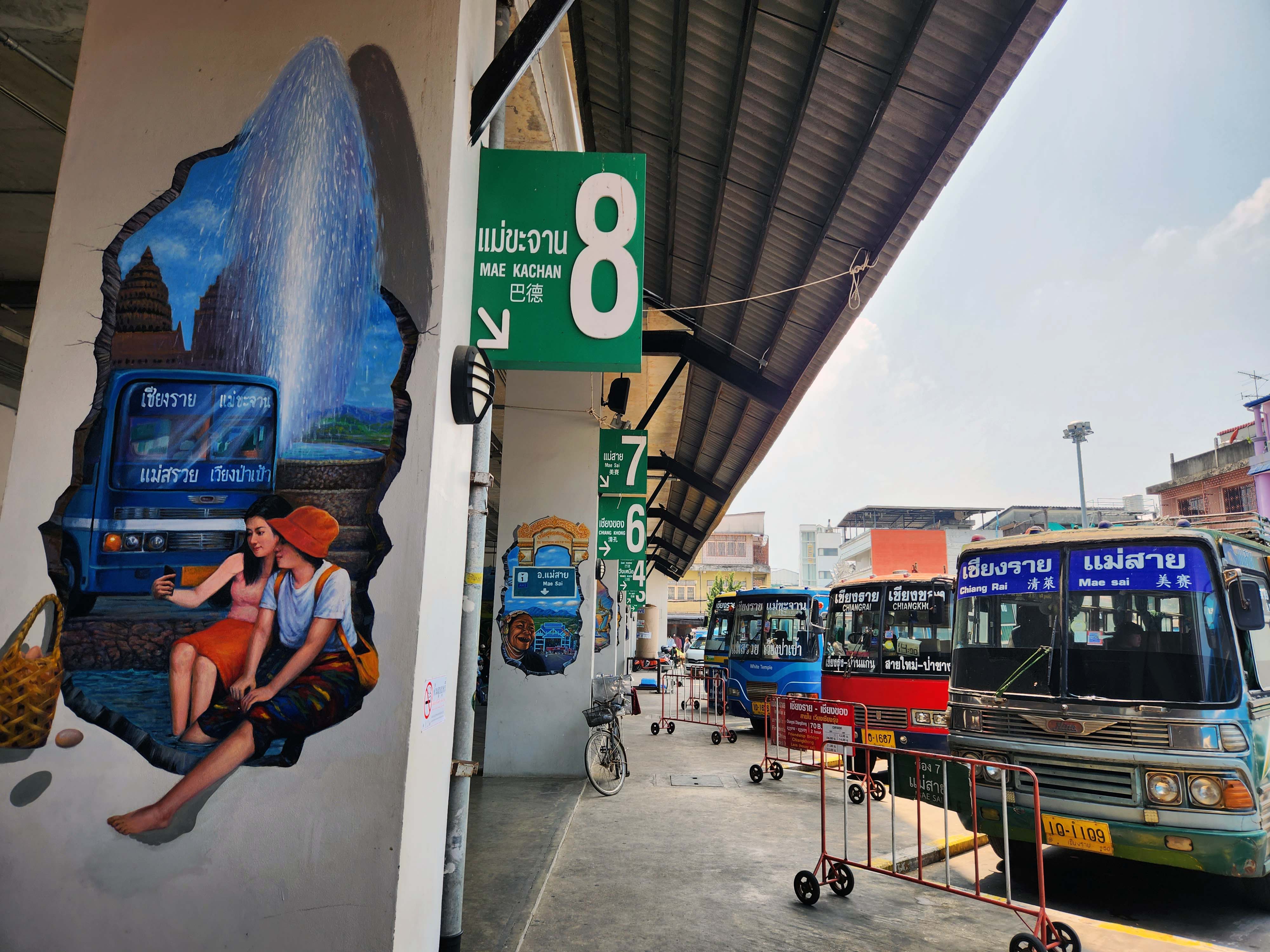 SECOND OPTION : BLUE PICKUP (BUS TERMINAL 1)
At "Bus Terminal 1", you can also find the "Blue Pick-up" that go around Chiang Rai's downtown (Rob Wiang line), They also go to White Temple, Black House at almost the same cost (around 30 THB); anyway, we suggest that you should ask them before, as they may go to different routes from time to time depending on the passengers!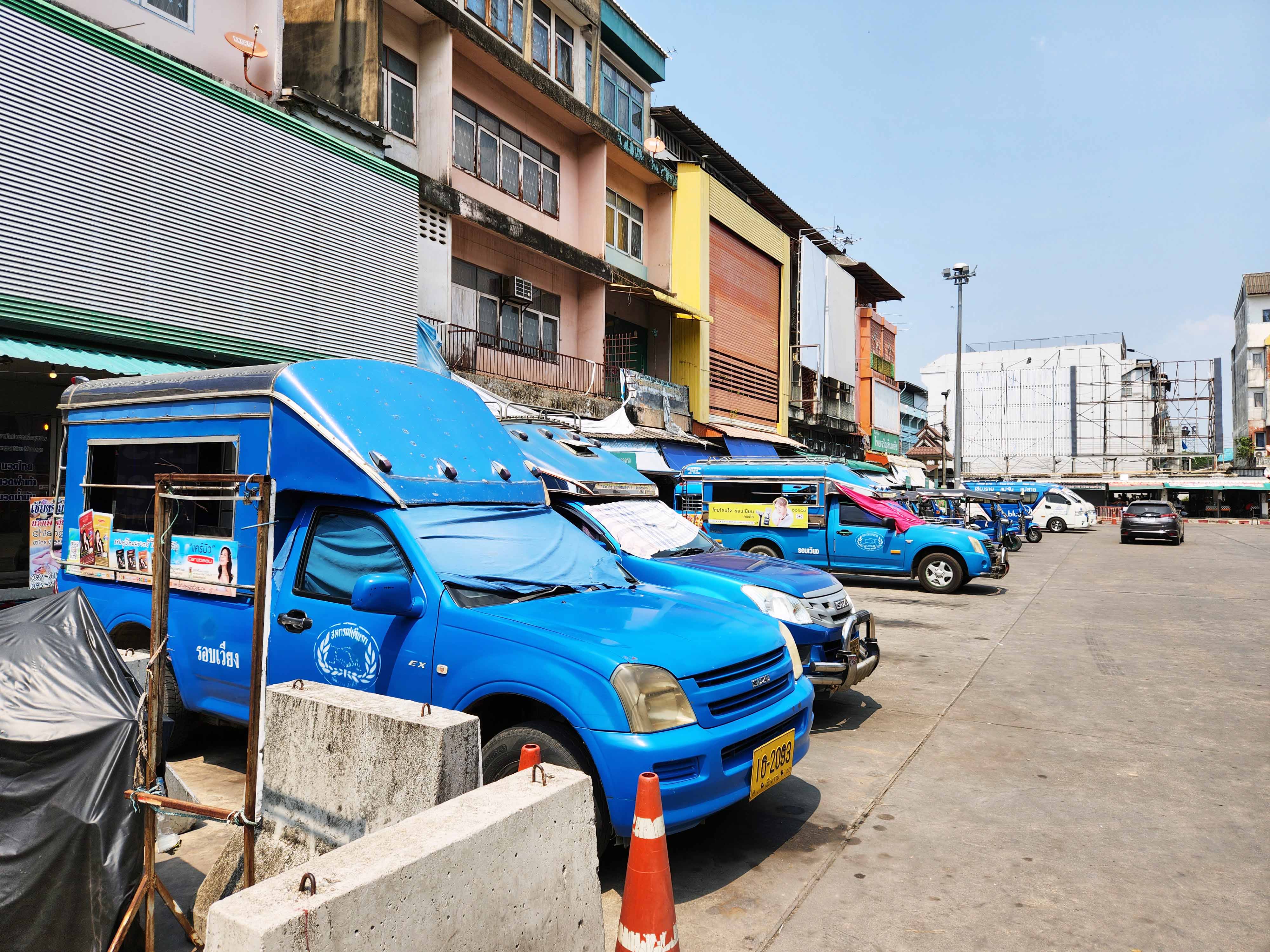 Note: "Red Pickup" is only for the passengers who go to Wiang Chai (another district). Don't get on these red pickup.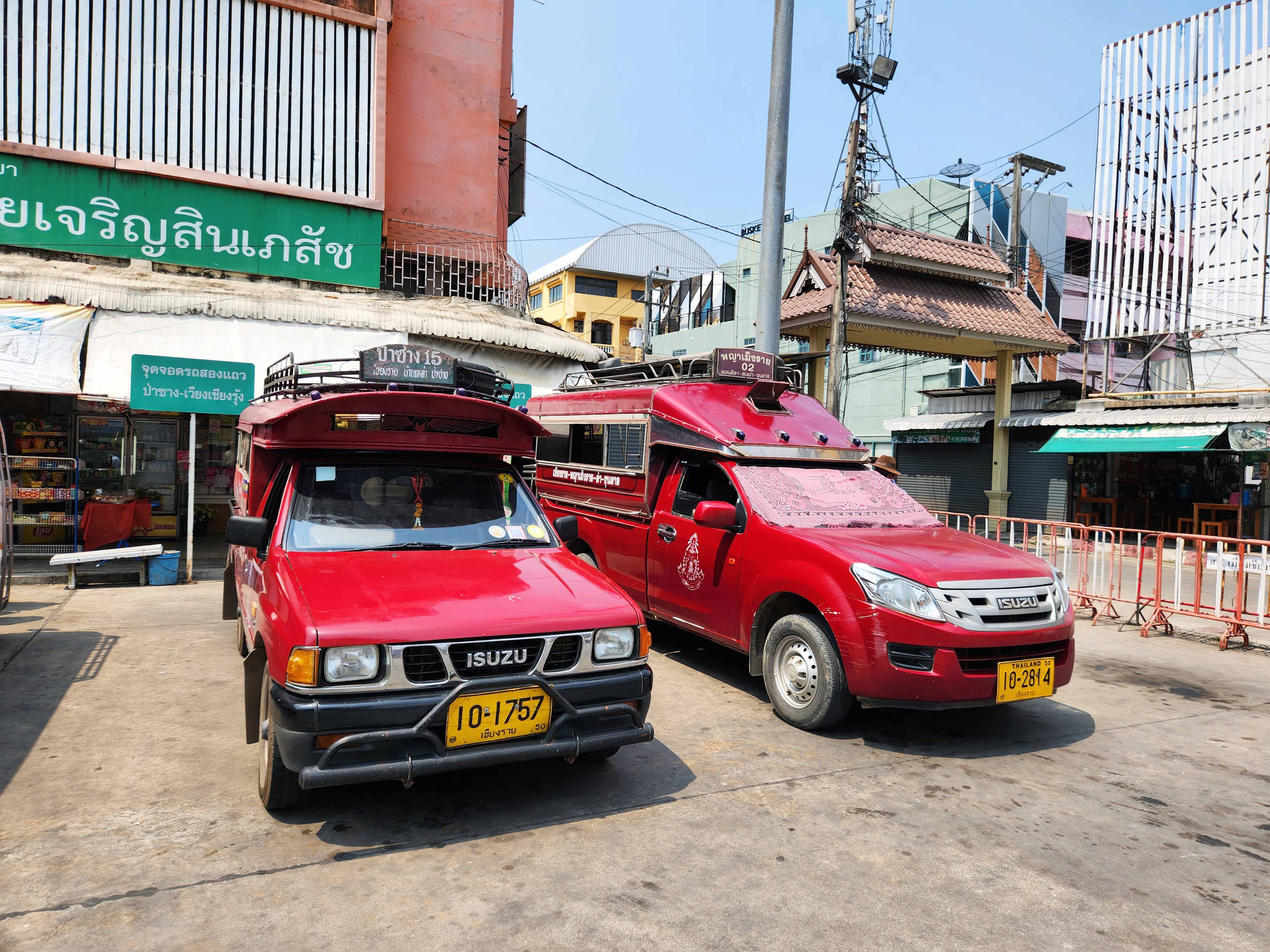 Additionally apart from the buses, there are also Van Services going to Mae Sai, just a bit further from blue pickup parking.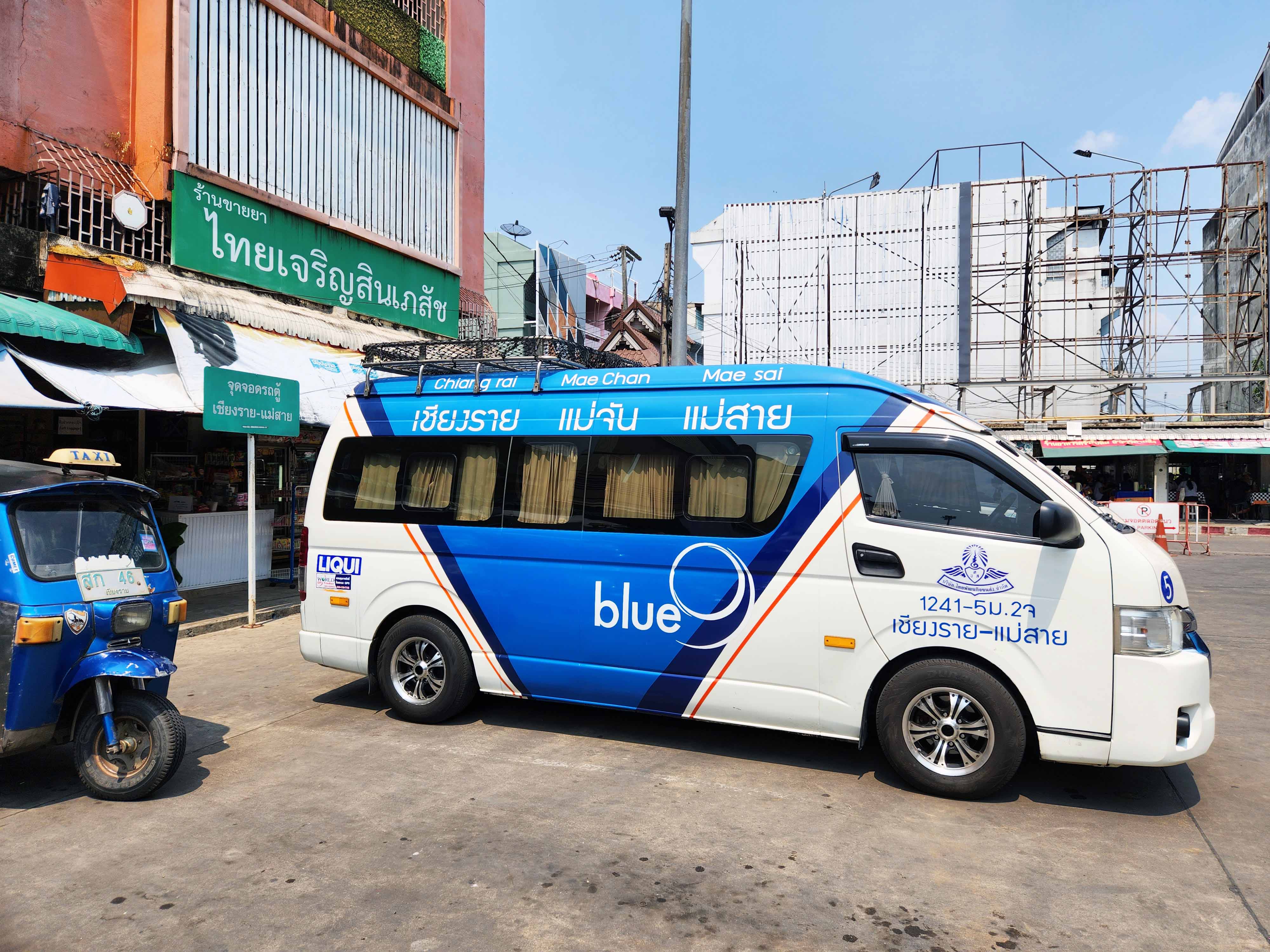 THIRD OPTION : BLUE PICKUP (LOCAL MARKET OR KARD LUANG)
You can also go to "Municipality Market" that take around 10 mins by walk from Baan Mai Kradan Hostel to take the "Blue Pick-up". This local terminal is just a bit further from The Old Clock Tower where you will find them parking in front of the entrance to the market.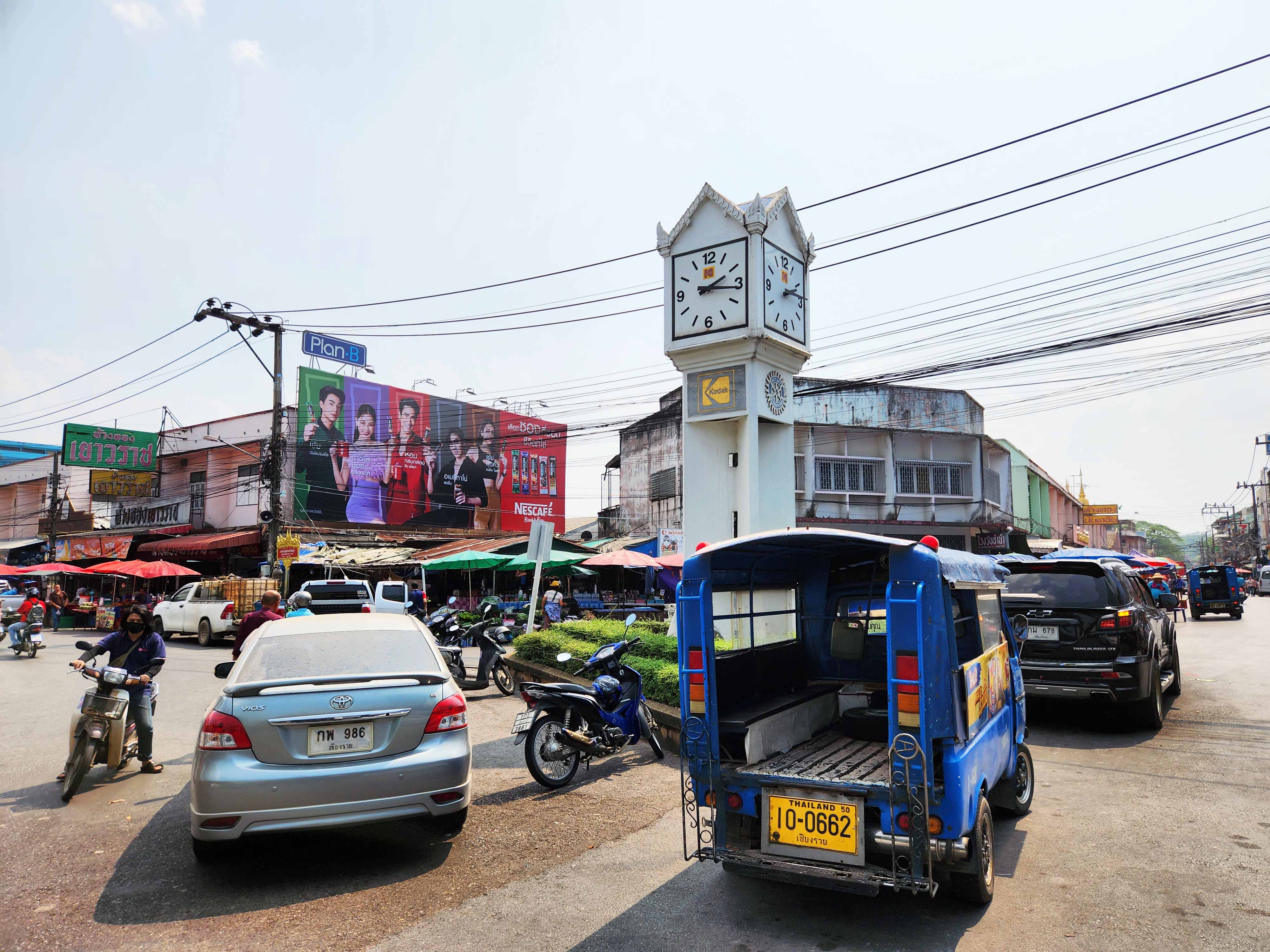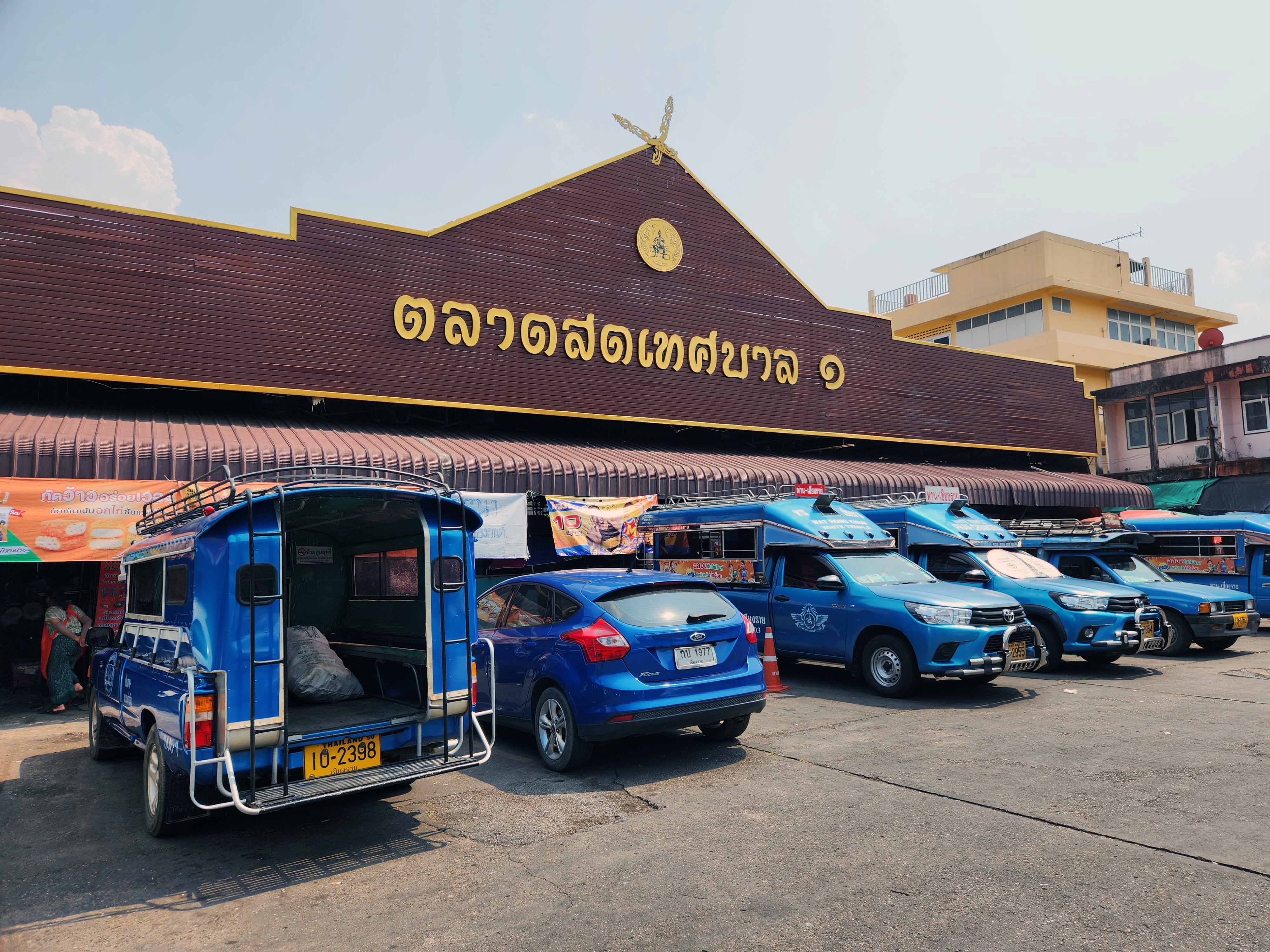 From there, you can go to White Temple, Black House (available in morning only), and Singha Park, but you need to ask which ones going to where before, as unlike "Bus Terminal 1", they don't have particular platforms. The cost is approximately 30 THB.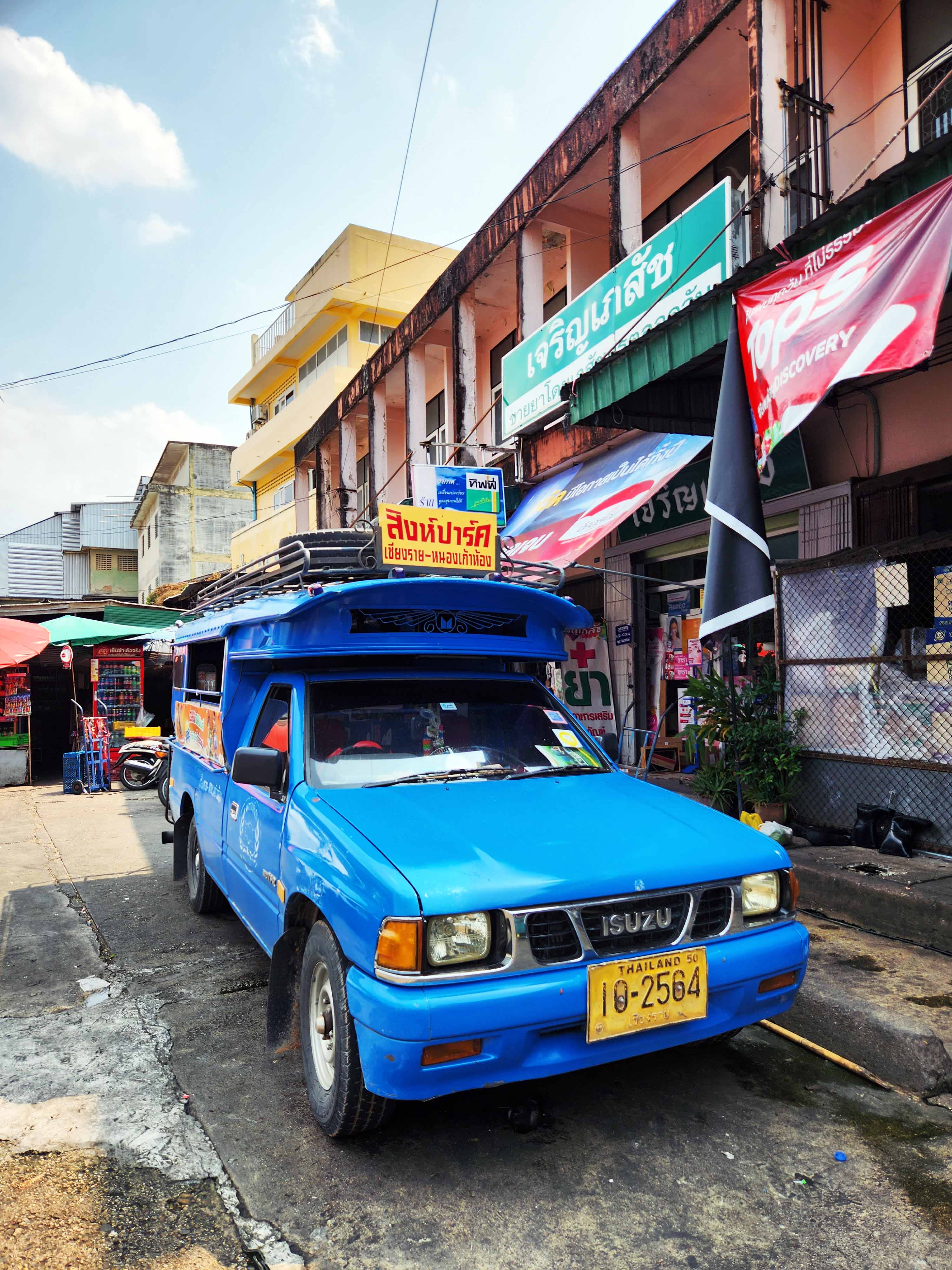 TIPS: As most of the places are closed around 5PM, we suggest you to go to the bus terminal in the morning to have enough time to travel then to prepare for the way back to the city!